About Dr. Martin Chalfie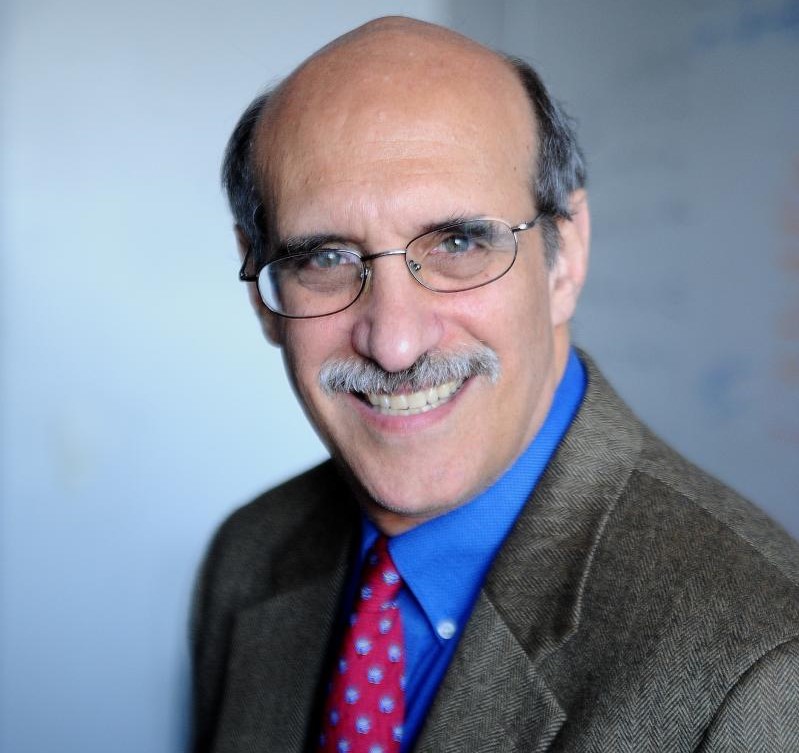 "The Continuing Need For Useless Knowledge"
Martin Chalfie, Ph.D.
Professor
Columbia University, Irving Medical Center
Background:
Martin Chalfie, University Professor in the Department of Biological Sciences at Columbia University, shared the 2008 Nobel Prize in Chemistry for his introduction of Green Fluorescent Protein (GFP) as a biological marker. 
Dr. Chalfie obtained his A.B. and Ph.D. from Harvard University and did postdoctoral research with Sydney Brenner at the MRC Laboratory of Molecular Biology, Cambridge, England. 
As a postdoctoral fellow, Martin Chalfie with John Sulston established the first genetic model for mechanosensation using the nematode Caenorhabditis elegans.  He and his lab subsequently used molecular, genetic, and electrophysiological means to study neuronal specification, differentiation, outgrowth, and degeneration, microtubule structure and function, and mechanosensory transduction and its modulation in C. elegans. 
Dr. Chalfie is a past president of the Society for Developmental Biology and the current president-elect of the American Society for Cell Biology.  He also chairs the Committee on Human Rights of the National Academies of Sciences, Engineering, and Medicine.
About Dr. Nidhi Gadura
"A Sense of Belonging in STEM"
Nidhi Gadura, Ph.D.
Professor and Department Chair of Biological Sciences and Geology
Queensborough Community College, CUNY
Background:
Dr. Nidhi Gadura graduated with her Bachelor's degree from York College, received her M. Phil from Queens College and Ph.D. from The Graduate Center, CUNY.  She joined the faculty of Queensborough Community College in 2007.  Dr. Gadura has significantly contributed to curriculum development. She established a Dual/Joint AS/BS in Biotechnology at Queensborough in collaboration with York College.  She developed honors courses in Biotechnology and Genetics. Additionally, she equipped a teaching biotechnology laboratory at Queensborough where she enjoys training students.  Dr. Gadura strongly believes that hands-on research experience plays a pivotal role in the success of students who plan to pursue careers in STEM. To further her plans to foster research on campus, she spearheaded the creation of a Departmental Biotechnology research laboratory core facility with state of the art equipment. This core facility will continue to enhance the research activities of faculty and students at Queensborough for decades to come.
Dr. Gadura has secured funding from various agencies like U.S. Department of Education MSEIP grant and NIH BioPREP grant aimed to help engage Queensborough students in research and increase STEM retention and graduation on campus. Her students' long-standing record of winning regional and national awards at prestigious scientific conferences is an additional testament to the caliber of research that is possible at Queensborough. Dr. Gadura practices several high impact pedagogical techniques in her classes. These include Writing Intensive courses, Academic Service –Learning, as well as Undergraduate Research integration into the curriculum.  Her mantra is simple, you can never pay your mentors back, therefore, you must always pay it forward.